Pasta World Championship
Pasta in the World.
Barilla Pasta World Championship is not only a cooking competition, but it is also the celebration of an icon through a global lens; it is talented chefs from all over the world who meet in the name of the symbol Italian cuisine par excellence. A selection of young chefs who compete to win the title of Master of Pasta with their personal expression of a culinary proposal where pasta is the star.
The Pasta World Championship supports and develops the philosophy of pasta as a gastronomic meeting point, as the pillar of a healthy and balanced diet, as a cultural phenomenon that promotes values and conviviality. A product appreciated in Italy and abroad that becomes a point of contact and fusion with other traditions and techniques.
Created in 2012, and now travelling the world, the event has grown year after year through the essential values typical of the Italian "Dolce Vita", moving from the universe of good food and high cuisine to that of art and aesthetics of taste and form.
Edition after edition Barilla Pasta World Championship has strived to be this: a shared growth, a must experience, an evolution of the concept of pasta that has become a universal language through talented young chefs who may become the future stars of the international gastronomic scenario.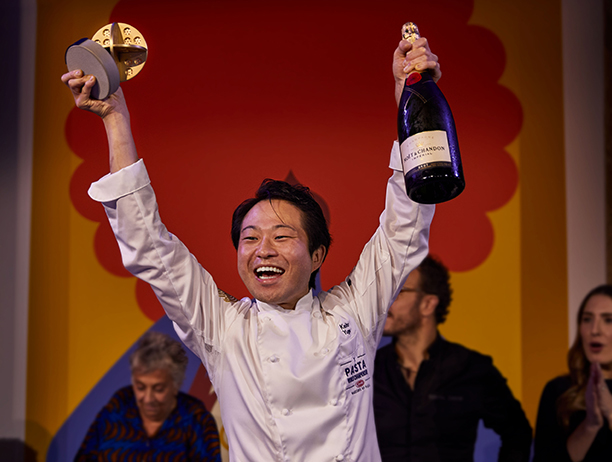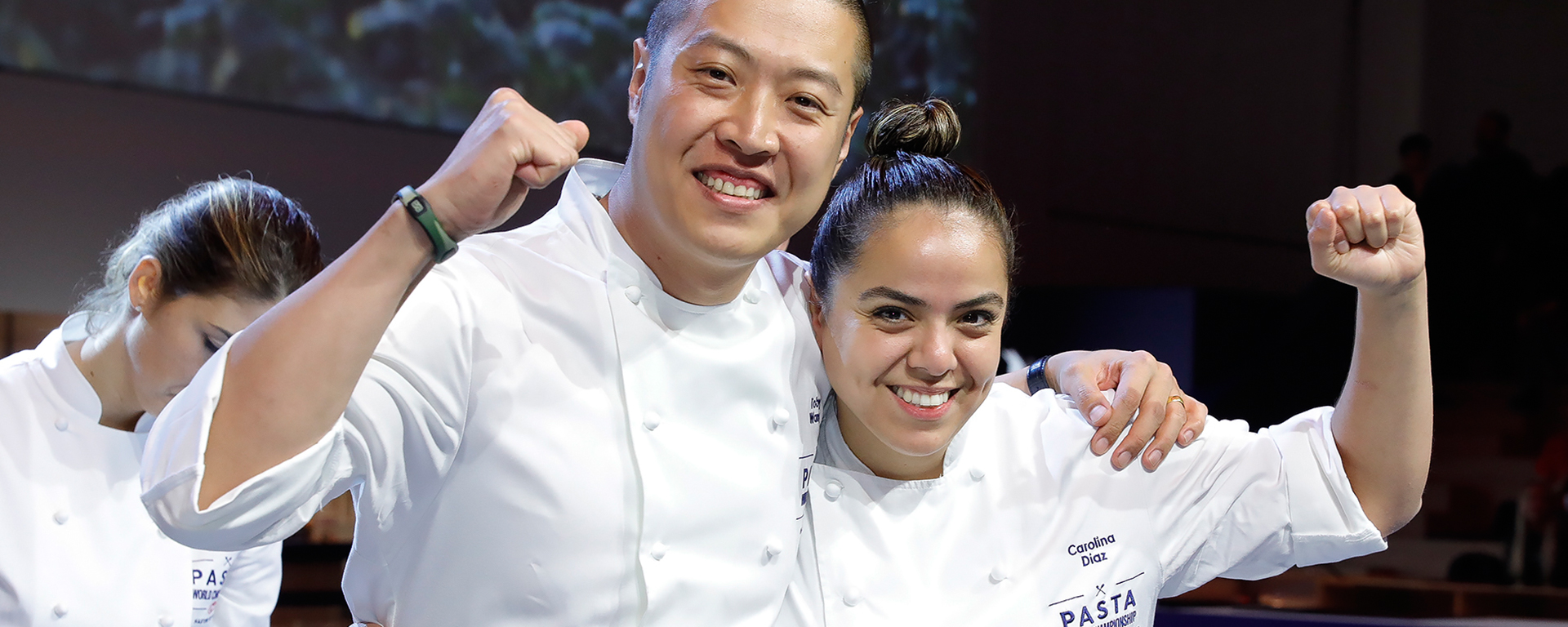 PREVIOUS EDITIONS
Carolina Diaz wins the 2018 edition.
Find out more