Amandine Chaignot: cooking is emotion, being a chef a cultural responsibility
"I can say that my being a cook is this, the mirror of what I am deep inside: simple, spontaneous, sincere. My aim is to create pleasure that can be enjoyed and to foster sharing."
Her childhood in Orsay, just south of Paris, impressed on her a lasting attraction and love towards cooking, a genuine bond such as only deep-rooted, heartfelt memories can forge.  She has continued for the rest of her journey  –  she has dedicated completely herself to the restaurant business – with her signature tenacity, determination and a bold, daring personality. She is Amandine Chaignot, a chef known for her creativity, who still holds on to her origins while creating dishes that have a special sentimental touch.
"I grew up in a serene family that found pleasure in gathering around the table – there we decided everything.  We had simple, homemade meals, mainly using vegetables from our garden and sometimes meat.  Overall, it was this simplicity that made us feel good.  It was my mother who passed on to me the taste for wholesome flavors."
Like all children, Amandine had many dreams.  Childhood means holding the future in your hands and being free to imagine.  "As a child, I dreamt to do many different jobs, from firefighter, to vet, to adventurer and designer.  Then, to keep our family tradition, I started to study pharmacy, until I realized that what touched the chords of my soul was something else."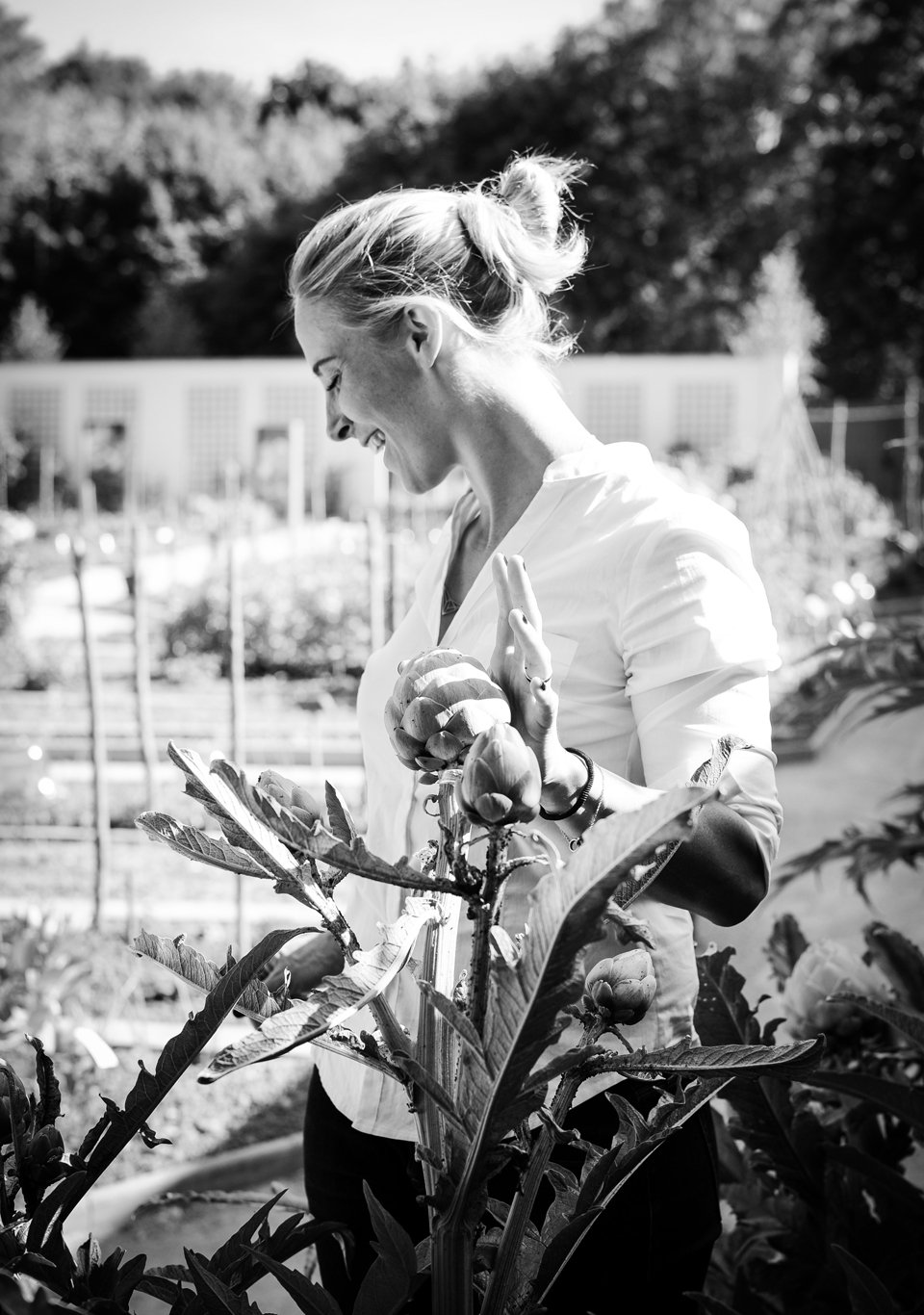 So she left the main road to start cooking in some of the most famous kitchens in France and England, under the guidance of some great chefs:  Mark Singer, Alain Ducasse, Jean-François Piège, Yannick Alléno and Éric Frechon.  From them Amandine soaked up the precious gifts of sensitivity and technique.  Today she is an accomplished chef, in search of the perfect balance between her private life and what makes her stand out in her profession.
"In the past, I used to see private and professional life as two separate worlds, but now it is no longer so. I have realized that I cannot separate them, for one feeds the other.  To do that I am working towards finding a balance between these two evolutions of who I am.  This is mirrored by my dishes and my restaurant, the place that is so telling of myself and of the importance of human relations, starting with the relationship with my kitchen brigade."
Indeed, describing her cooking style means describing Amandine, getting to know her through the recipes she creates, drawing upon perceptions, memories, suggestions, flavors and mood changes.
"I think nothing is more complicated than defining your own way of cooking.  I have French roots and I let myself be carried away by the flow of what surrounds me and what I appreciate.  I can say that my being a cook is this, the mirror of what I am deep inside: simple, spontaneous, sincere.  My aim is to create pleasure that can be enjoyed and to foster sharing."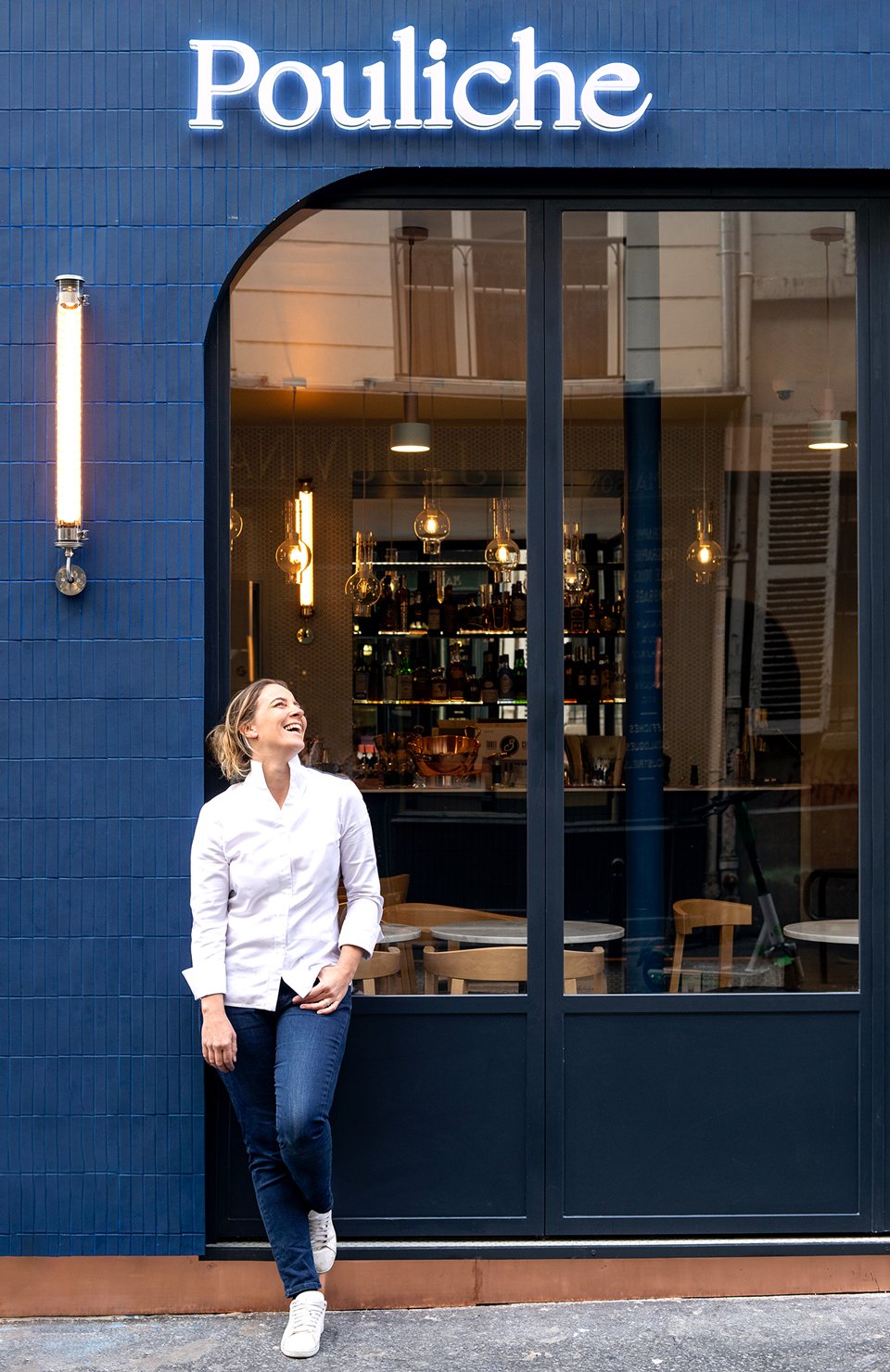 "Pouliche" is her first restaurant, opened in Paris on October 2019 in the 10th arrondissement.  Right away Amandine describes it as an extension of herself, the realization of her love for convivial cuisine with alternative flavors.  At her restaurant, there is an abundance of spices, of aromas from the Orient blended with quasi-vegetarian-inspired French culture, and contaminated by a variety of cultures.  Attention to sustainability transpires from every detail, the most striking of which is the use of eco-friendly materials – certainly a brave, ethical choice.  The influence of traditional Italian cuisine comes back in the choice of raw materials: pasta has a prominent role in her menu and it is interpreted with an international and multicultural twist.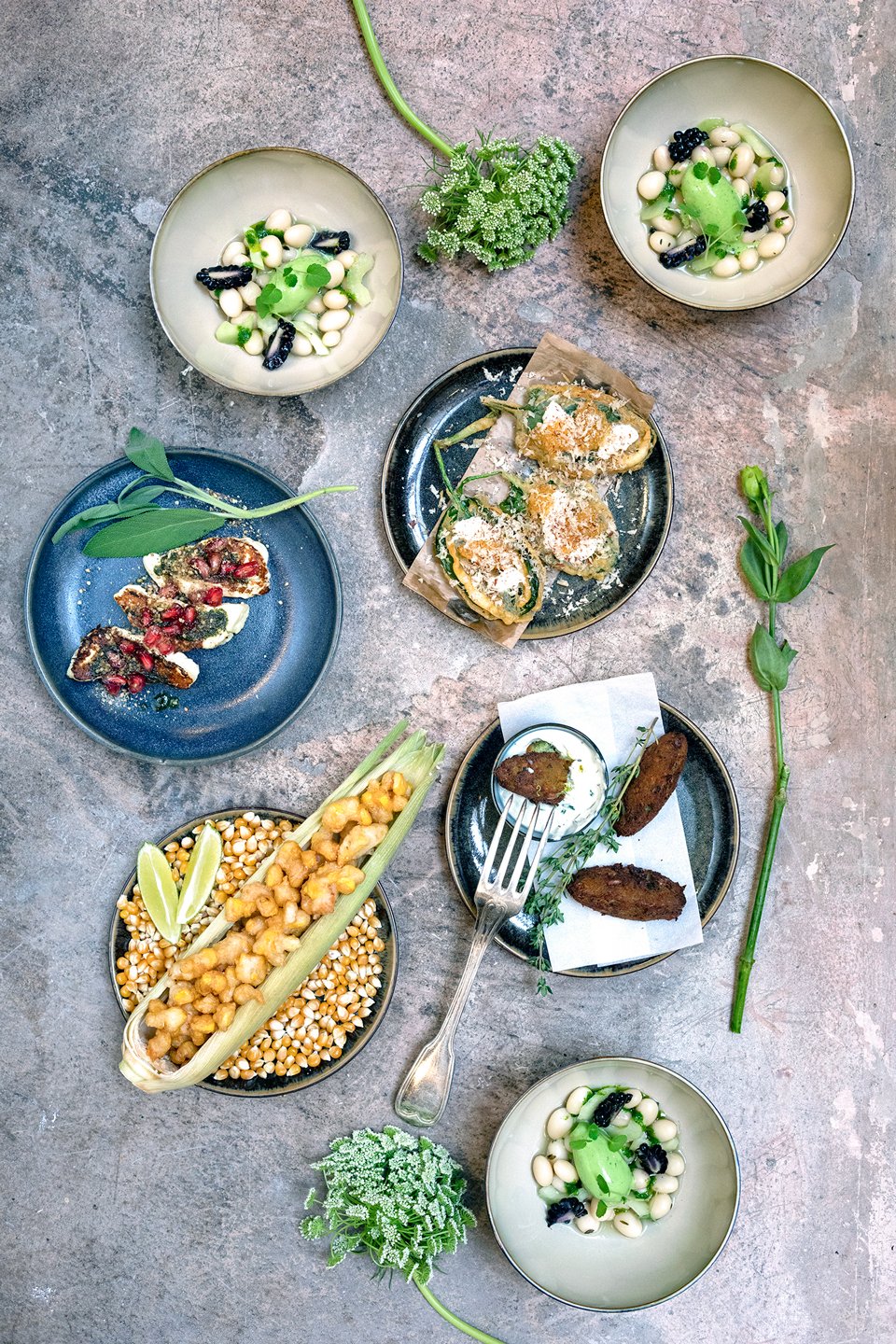 It is no coincidence that Amandine Chaignot was a member of the jury of the 2019 Pasta World Championship, the event sponsored by Barilla to present pasta food typically Italian and expression of a global interconnection.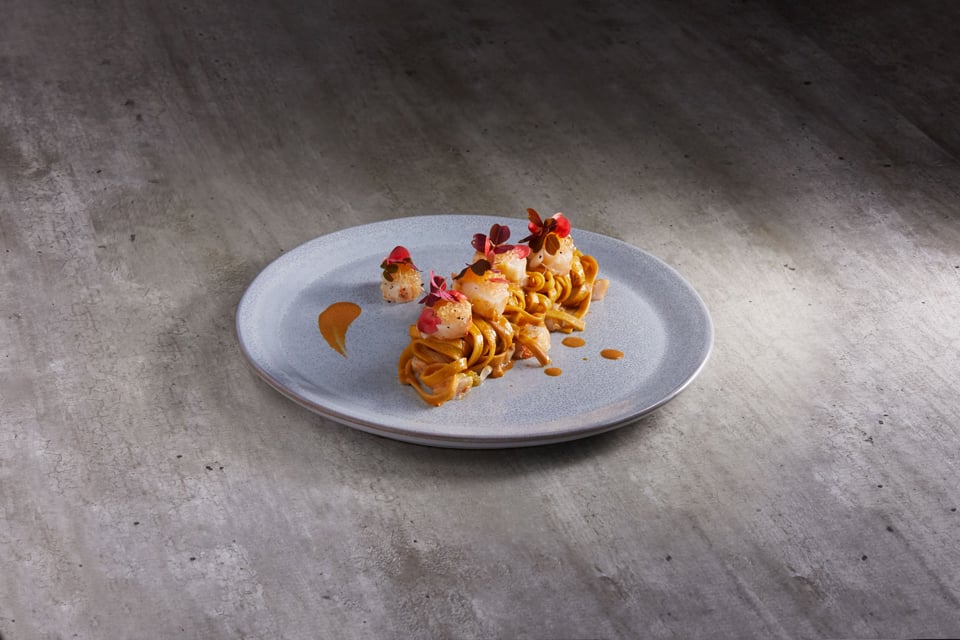 Amandine's resolute character is tangible. First of all, she is a female chef in a men's world, and furthermore she supports the role of women in the workforce.
Hereby the creation of a solidarity movement called "Les A.F.F.A.M.E.E.S." (Amicale des Femmes de la Food qui Aiment Manger Entreprendre s'Encanailler et Savourer"), connecting women and supporting their abilities.
"With Les A.F.F.A.M.E.E.S, my objective was to create relations and possible fruitful connections among women and female professionals, with own know how, own experiences to share, and high-level skills.  There are too few working women and it is an environment controlled by men.  I think this female universe should be supported and put in the condition to give its best.  I am convinced that all together we count much more."
It is a matter of responsibility, the same responsibility Amandine feels every day towards her kitchen brigade and her customers:
"To be seen as a leader means being responsible towards those who work for you, and not only that.  You need to do your best both as a person and as a professional.  As chefs, we have the opportunity of becoming brand ambassadors, of bringing to consumers small and large productions, of being the first to try and test, and also of advising companies on how to meet the needs of the public. I think this is both a great privilege and a huge responsibility."
By Chiara Marando
"To be seen as a leader means being responsible towards those who work for you, and not only that."