AND SUDDENDLY A CHEF: ALBERTO GIPPONI AND HIS "DINA"
"I had no experience at all, but just plenty of passion"
"What I do here is trying to offer what I would like to receive".
This is Alberto Gipponi, chef with a dazzling career whose performing stage is "Dina". It is in Gussago, in the province of Brescia, inside a house that is perfectly camouflaged in the middle of the town. However, once you cross the threshold, another world opens up. His world, Alberto's.
Dina is evolution, it is different facets of the same restless, yet quietly pensive soul. Dina is experimentation, clash and caress. Dina is Alberto in his overwhelming, yet controlled communication desire.
A university degree in sociology, a work experience in the social sphere, he is a guitarist, but does not feel he is good enough to carry on playing. Then, everything changes. Alberto is now 39 and he was 35 when he realised that cooking was his journey. So he left everything behind and followed his dream. Someone says it's madness. Maybe. Certainly courage and the desire to challenge oneself to unleash the impetus that hammered in his head and heart.
"I had no experience at all, but just plenty of passion" Gipponi states.
The first fleeting, yet meaningful experience was at "Orsone", then he went back towards his birthplace and for 1 year he worked at "Nadia" in Castrezzato. The next stop was Osteria Francescana: he lived almost 12 months at a sitting soaking up teachings, awareness and knowledge, like a sponge.
"I made a lot of mistakes – he explains – but I have always managed to memorise every single mistake and correct it to avoid repeating it, as if it were a wound. I think this was my strength despite my complete lack of experience".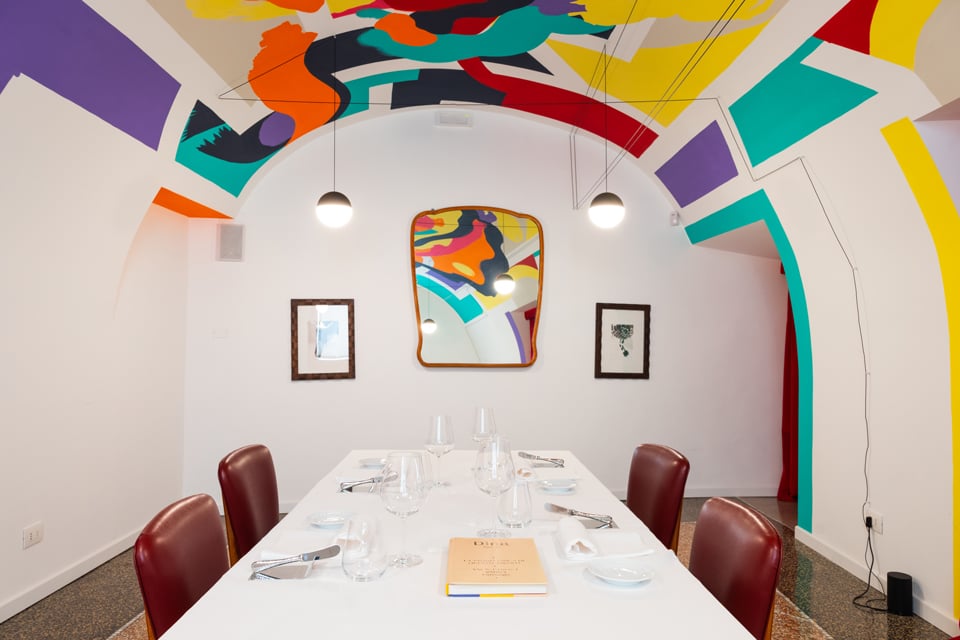 In 2017 he decided to open "Dina". The name is a homage to his grandmother, an example in life with whom he had a strong tie.
"I took eight months non-stop to create Dina".
It was 17 November 2017 when the doors of his new world, his restaurant, opened. An evening that marked his life: "It was an instant, a gust of air lit up the oil in the pan I was holding. The result was third-degree burns on both hands, surgery and uncertain prognosis – Alberto Gipponi tells us. That did not stop me, I was back in the restaurant that same night".
Many things have happened since then, numerous confirmations and appreciation, but especially a clear vision that changes following Alberto's own evolution.
"My cuisine draws inspiration from the world, the people and their frailty. Dina is my home, but it is everyone's home".
So here every room offers a different way of welcoming guests, talking to them and telling stories. The restaurant turns into something different, a sort of gallery that features the love for art nurtured by "Gippo" since he was a child: "My family's holidays were often split in two: my mother and I entered museums, whereas my father and my brother waited outside".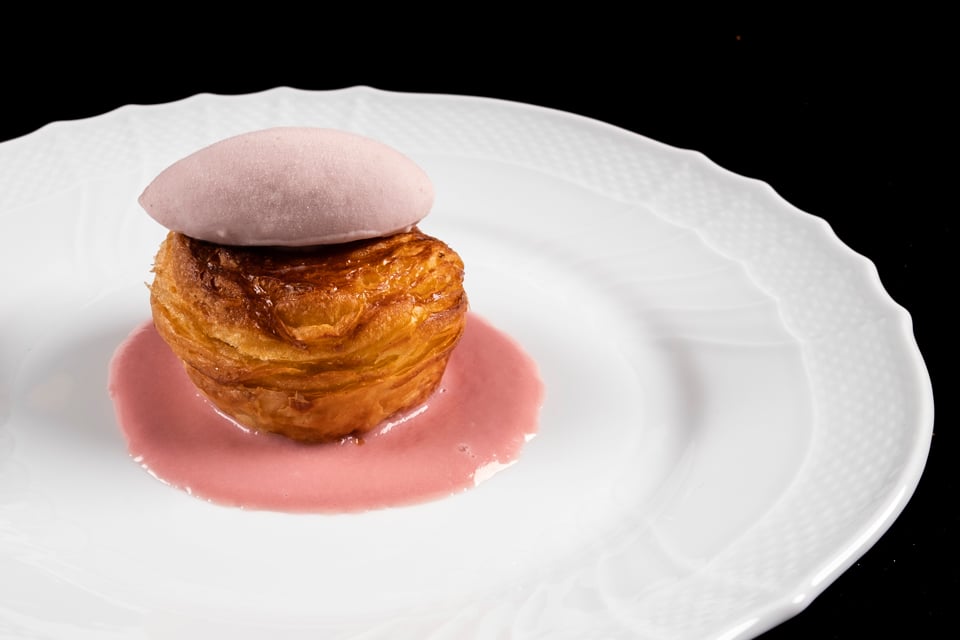 Dina is this too, it embodies true loyalty to art. It's not by accident that guests are unusually welcomed by Jonathan Monk's neon lamp "Until then if not before". Furthermore the friendship with art gallery manager Massimo Mainini has given rise to a sort of collaboration: works from his collection are indeed exhibited at Dina.
Dishes are the final steps along this journey, they tell brief stories, more or less complex and conflicting, to be interpreted. A book with blank pages stands on each table awaiting for comments, hints and feelings. This is sharing, this is the need to listen to others.
A room called "Laboratorio" is where the menu is served in reverse order, but, as the chef explains, "those who try my cuisine for the first time cannot eat in this room because it is too complicated as an initial approach. When you choose to dine in the Laboratorio room, you must be aware of what you may find, it is important to have experienced some of my dishes before".
Tasting experiences are the best expression of Gipponi's spirit and their names are an anticipation thereof: The "Cuoco buono" menu features 5 courses that are a bit less daring; the "Una mano nel bianco e una nel nero" menu features 7 courses that propose more complex ideas; the "Cuoco post fuoco" menu is very deep and daring in terms of taste and it is Aberto's favourite because"it talks about me in a more intense way".
The dishes contain diversified raw materials, exactly like the techniques used. Refined ingredients that contrast with choices that are only apparently traditional. Preparations and pairings make the difference.
Also an iconic dish like Pasta changes in his hands: "For me pasta is a world, it is simplicity and complexity at the same time, it is history and future, nourishment and thought ".
Every course is the representation of a concept, the encounter of elements that keep their own identity, yet find a meaning when combined together. Everything is minutely designed to foster thinking.
"The fourth level of the evolution of taste between pleasure, knowledge and indifference is wisdom. We must go back to the essence of cooking. We should share more information between chefs, we should foster dialogue, an association where one can talk without efforts for common growth and success. All this aimed at improving what ends up on the dish".
By Chiara Marando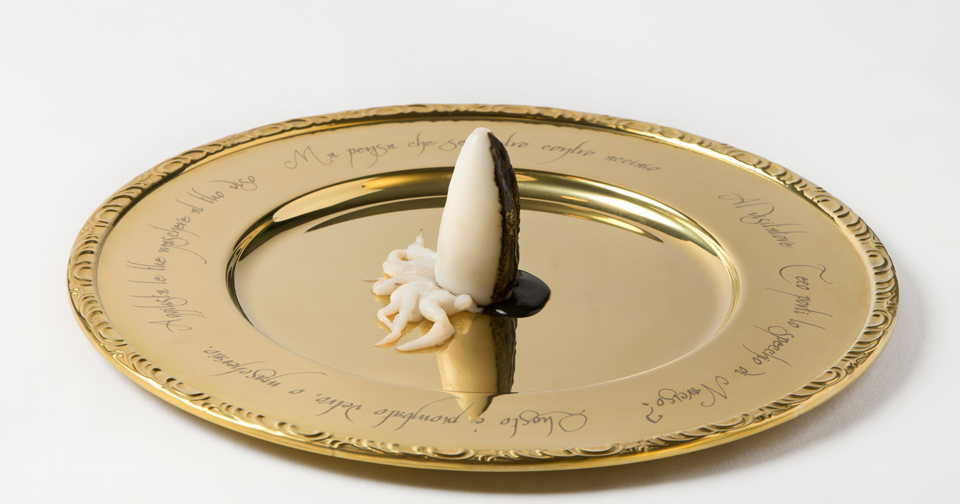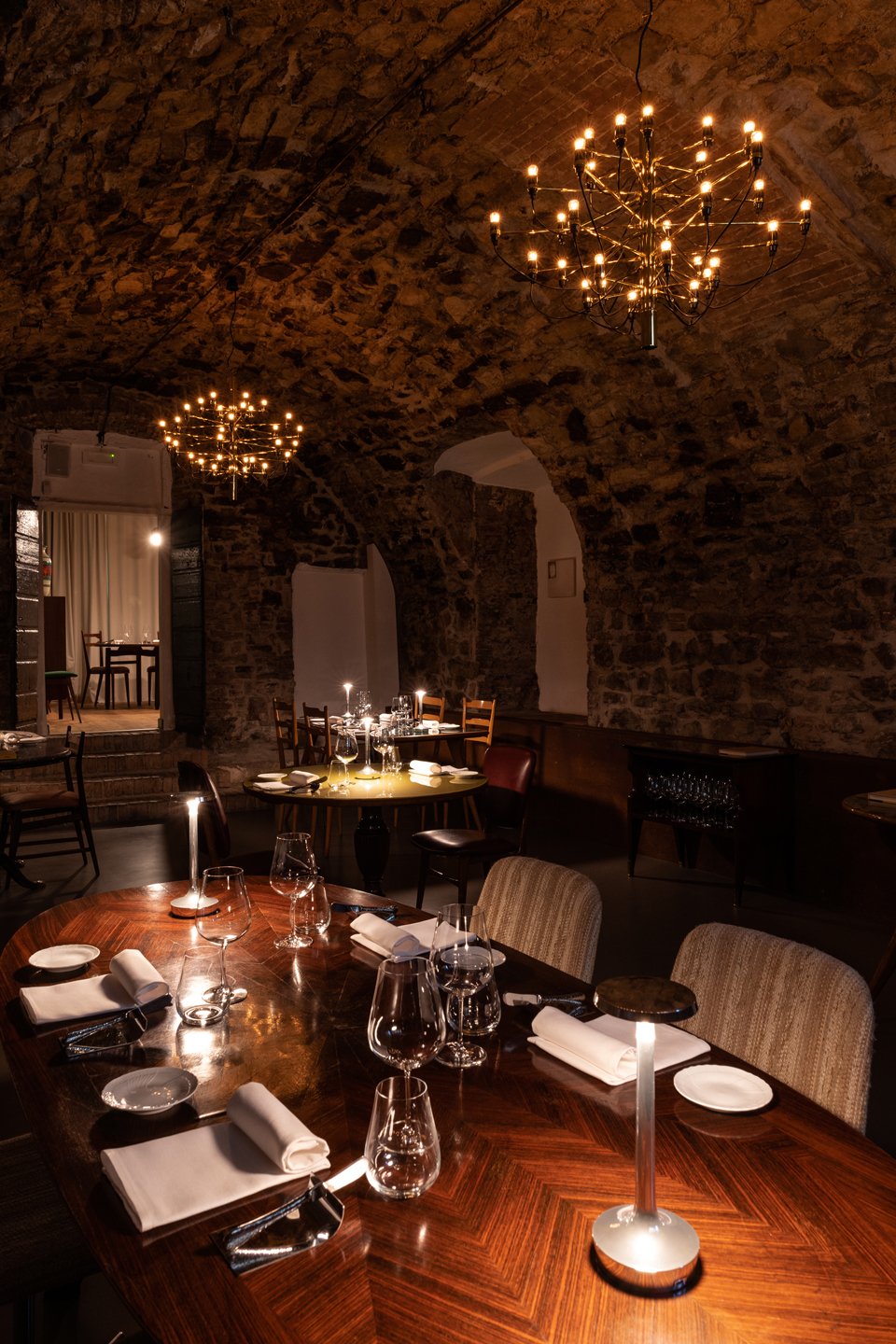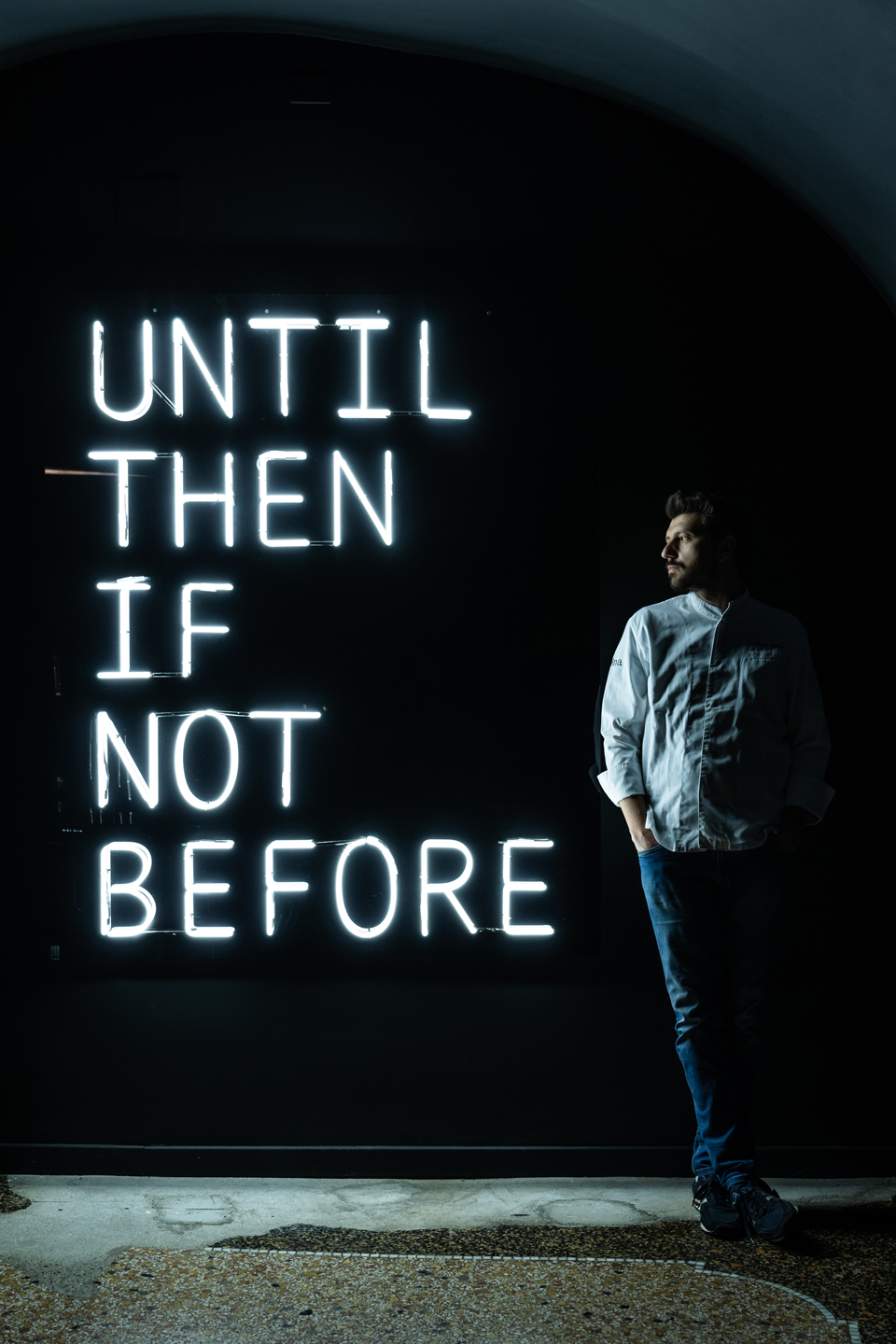 "For me pasta is a world, it is simplicity and complexity at the same time, it is history and future, nourishment and thought"