LUCA MARCHINI: A CUISINE IN BALANCE BETWEEN CONTRASTS, IMPULSES AND THOUGHT
"Inevitably, at the beginning it's difficult to express your own identity; what your dishes reveal is a combination of what was your life experience in past years."
Calm, thoughtful, with a welcoming smile that leads to chatting: he is Luca Marchini, chef and owner of the L'Erba del Re in Modena, a 1 Michelin star restaurant, solidly established in the high cuisine scene. His Tuscan accent betrays his origins, and it comes through every time he indulges in an engaging conversation. To him Modena is heart and family, today and tomorrow. He has been here practically forever, choosing to build his future and put down roots that are now deep and solid. And Modena has shaped his way of cooking, with its traditional ingredients interpreted through the eyes of an experimental evolution and, at the same time, a balance between research and play of contrasts.
His cuisine has changed along with him, with his ability to absorb various environments, sensations and experiences, accompanied by his innate intuition, a feature of him. Because Marchini has not always been a chef, he was pursuing an accountant career when his instinct and fancy proved to be stronger and more vibrant.
"I decided that I wanted to be a chef three months into my first professional experience – Luca Marchini recalls – and I realized that it could have been the job of my future. So I went on for another year paying attention to how I felt while I was in the kitchen, to find out whether that was truly what I wanted. Anyway, my goal was to open a restaurant that mirrored who I am"
He travels, exchanging and learning from big names, like Massimo Bottura, and then he mustered the courage to walk on his own.
"No doubts, it was Massimo Bottura's enthusiasm that led me to consider not just the technical side of being a chef, but also the psychological aspect that allows one to act and think in a completely different way. Then there was the experience with Jean Luois Nomicos, from whom I learned the importance of meticulous technique, and, above all, the need to find an inner balance, which surfaces in relationships with others and in our own work".
What Luca committed to can be described as a path of discovery towards a deeper "Self", a journey that led to his education as a person and as a professional.
"Inevitably, at the beginning it's difficult to express your own identity; what your dishes reveal is a combination of what was your life experience in past years. Your own identity is created little by little, when you finally reach something that is close to a dish you have already cooked but with different methods and only few similarities, then you can begin to think that you have created an idea that somehow represents you. Before, everything started from elements meant to be showy, today, instead, my first thought is to use ingredients that are pleasant from the point of view of palate and emotions"
And we know that growth also goes through mere transitional steps useful in reaching a goal, a point of arrival close to the vision we want to express. They are touches, impressions, attempts.
"If I had to come up with an image that captures my being a chef up to now, I'd immediately imagine a diagram that rises upwards gradually, not exponentially. I don't see maturity yet from the point of view of the diagram curve trend, but it is certainly rising".
His words reveal his precision, coated with that softness that is reflected in each of his preparations, so typically defined by the capable hands of one who loves his job and wants to do it in a thoughtful manner, and, above all, wants to do it with his head without forgetting to be carried away by it.
"I have a hard time finding a definition for my cuisine. Surely, I can consider it a thoughtful, meditated cuisine, where there is no serendipity in a dish, but only elements selected to please the palate, always strictly connected with my thinking and my heart. It is almost an intellectual cuisine, but not necessarily a learned one. Acidity and sweetness, contrasts and balance are its distinguishing characteristics".
A cuisine that places gastronomic culture and ingredients as the starting point, to draw inspiration in defining its features.
"It is a thin thread of thought that goes beyond the daily routine. As it is the case of pasta, a staple of nutrition, the object of a well-defined gastronomic culture at the social and historical level. Thus, it is very simple to think of a direct and long-lived relationship with pasta, almost a psychological need, as if it were a founding dish of everyday life"
When we asked him if he ever had moments in which he thought of giving up, Luca's answer is definite and delivered with a smile: "I have never had moments in which I thought of giving up. Instead, it has happened that I felt myself moving as if I were in fourth gear, when in reality I was in neutral. I am quite tenacious, I am used to rolling up my sleeves, it's my personality"
Who is Luca Marchini today and how does he see his future?
"Someone who has not made it yet, who still wants to grow. A person who meditates, thinks and wants to cherish past experiences without ever stopping. A person who has climbed many well-established steps, yet feels to have many more ahead. Therefore, I am not someone who stays put . And if I think about tomorrow, I see myself in motion, discovering and reaching new goals."
By Chiara Marando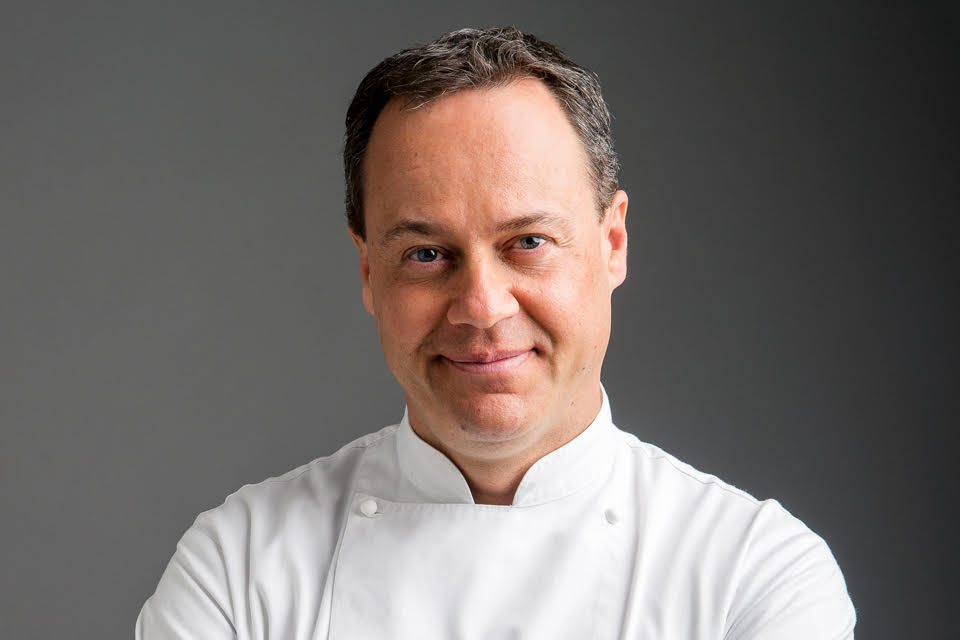 "I am quite tenacious, I am used to rolling up my sleeves, it's my personality"