A BEAUTY PLATING LESSON BY STARRED CHEF LUCA MARCHINI
SPAGHETTI WITH GRILLED ONIONS, GREEK YOGURT SAUCE, CRISPY VEGETABLE BRUNOISE
Essential tools
Kitchen string
Mould for Savarin
Kitchen tongs
Piping bag
Serving dishes
We recommend a plate with neutral tones, to let the colors of the elements stand out, or one with circular geometric designs that reflect the curve of the shape given to the spaghetti.
Useful tips
The distinct feature of this recipe is the preparation technique, where the pasta absorbs the scents and aromas of the ingredients used. More in detail, tying with the string the bundle of spaghetti holds the linearity of the shape, and, at the same time, it makes it easier to stir, drain and finish cooking the pasta in a pan, while accomplishing complete absorption of the flavors. Furthermore, it makes it simple to place the bundle of spaghetti inside the Savarin mould to reach the desired shape.
In this recipe, the intensity of the flavor comes from the expert play created by the special cooking of the pasta in the onion stock – made by infusion – and the different texture of the ingredients and preparations. The measured sweetness and creaminess that blends in with the body of each spaghetti strand takes center stage in this dish.
Preparation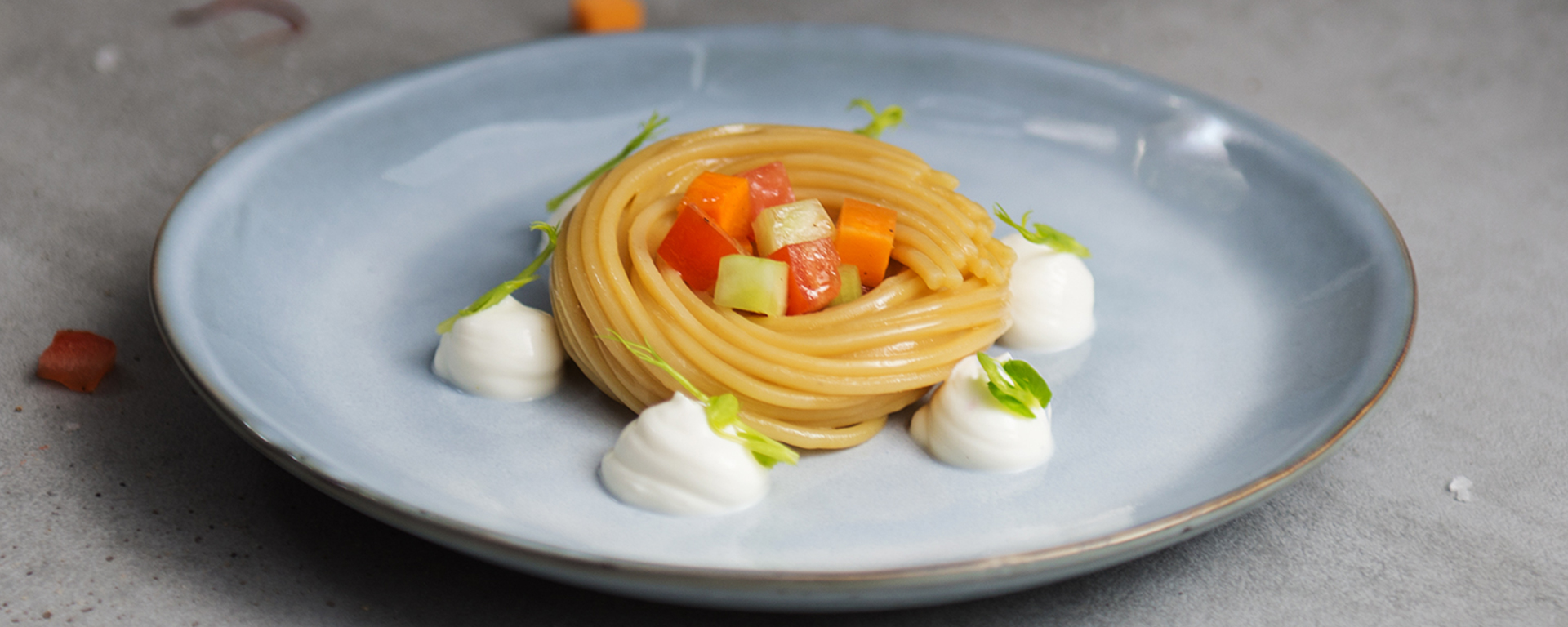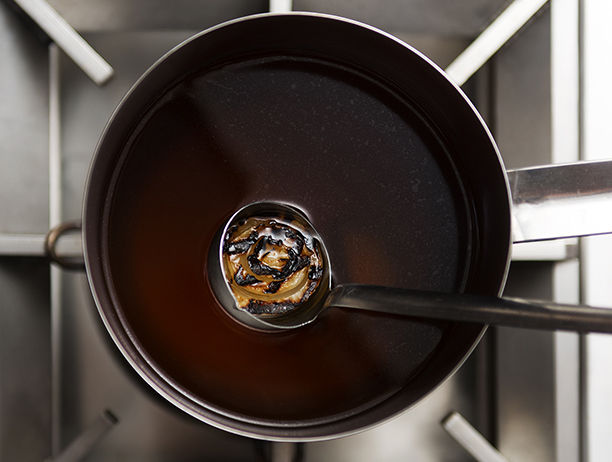 Ingredients for 4 servings:

11.5 oz Barilla Spaghetti no. 5
4 yellow onions
1 cucumber
1 celery stick
1 sun gold tomato
2 carrots
5.2 oz Greek yogurt
Salt and pepper to taste

FOR THE VEGETABLE STOCK

For the onion stock, peel the 4 onions and cut in half, then blanch in abundant water to smooth the taste.
Drain and dry out the onions. Toast the onions on a grill.
When the onions are ready, submerge in cold water and boil for about 2 hours to obtain the stock.
Then drain and reduce the stock for another hour, to have a concentrate of all the flavors.
For the Brunoise, cut all the raw vegetables in small dices, dress with extra virgin olive oil and salt.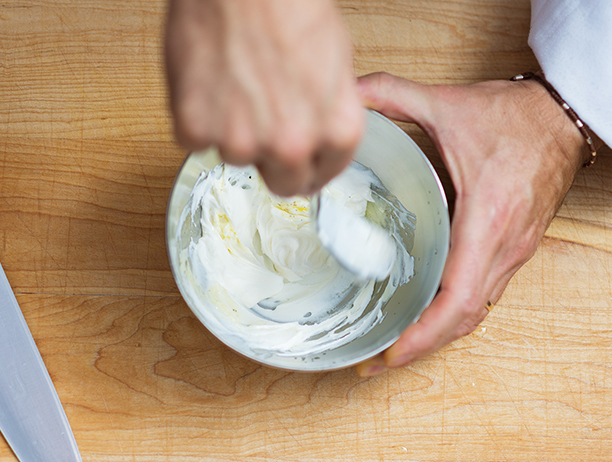 Put 5.2 oz of Greek yogurt in a bowl, add salt and pepper, about 2 tsp extra virgin olive oil, a little lemon juice and blend with a scraper until smooth and homogeneous.
Let rest in the fridge inside a piping bag.
String one end of each portion of spaghetti to shape a bundle.
Cook the spaghetti in abundant salted water up to half-cooking time, drain and place the bundle in a frying pan with the onion stock and finish cooking the pasta.
This technique allows the spaghetti to absorb the onion stock and take in the sweet and distinct flavor, it also makes it easier to handle the pasta when it comes to plating.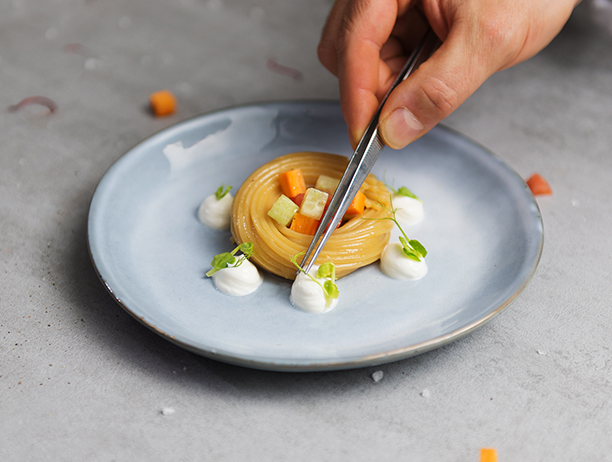 Using the tongs, hold the bundle of spaghetti and place it inside the Savarin mould, to shape it as desired.
Cut off the end tied with string that has remained uncooked.
To plate, flip over the spaghetti mould into a plate so it looks like a nest, finish with the vegetable Brunoise in the middle, dollops of yogurt sauce and sprouts, to taste.