A BEAUTY PLATING LESSON BY STARRED CHEF LUCA MARCHINI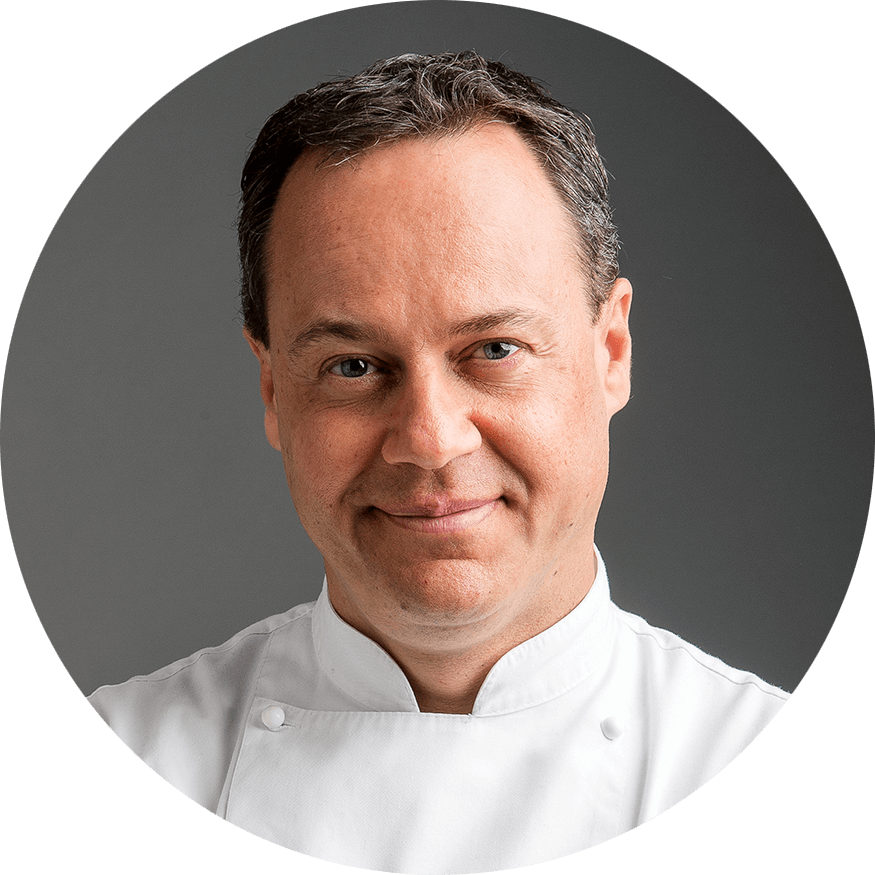 LUCA MARCHINI
Starred Chef Luca Marchini, owner of "L'Erba del Ré" restaurant in Modena, loves to play with shapes' linearity and neatness, enriched by contrasting flavors that are always in balanced and skillful harmony.
Acidity, sapidity, sweet and sour come together in his dishes, bringing out touches of his own personality and their reason to be is found in the recipe as a whole.
MEZZE MANICHE PASTA ON PARMIGIANO AND LEMON CREAM WITH PEA SAUCE
CHEF'S TIPS
The balanced contrast of flavors, which is the prevailing characteristic of this dish, is obtained by relying on the delicate sapidity of the Parmigiano Reggiano cheese – in which the cooking of the pasta is completed – together with the sweetness of the pea cream and the acidity of the lemon zest and juice.
Preparation
INGREDIENTS PER 4 SERVINGS:
11.5 oz of Barilla Mezze Maniche
5.2 fl oz of milk
5.2 fl oz of cream
10 oz of Parmigiano Reggiano cheese, grated
2 lemons
7 oz of fresh peas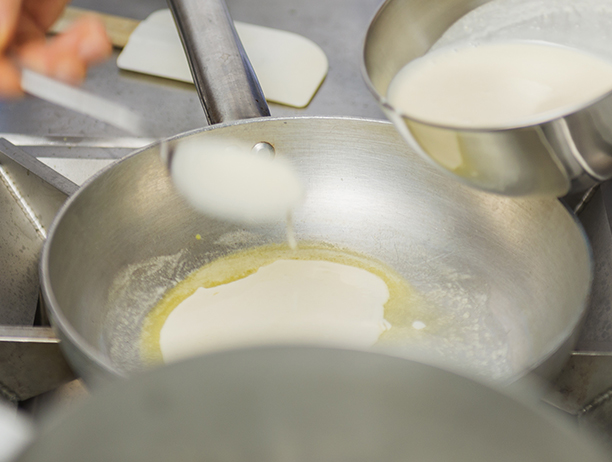 FOR THE PARMIGIANO-REGGIANO CREAM

To prepare the cream, mix the milk, cream, the grated Parmigiano Reggiano cheese and cook the mixture in a small pot at 100°C/ 212°F, stirring for about 30/40 minutes.
The cream obtained will be smooth and thick.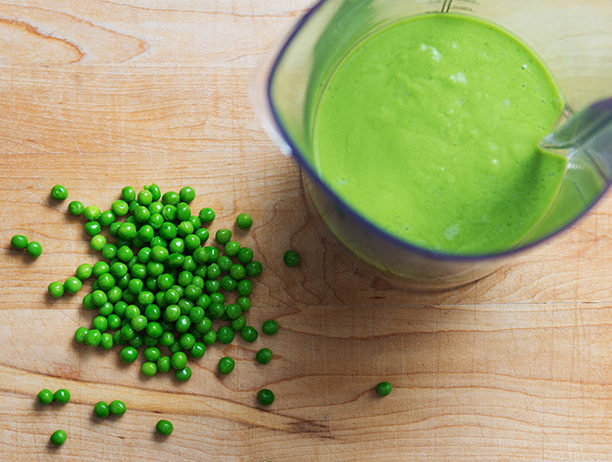 FOR THE GREEN PEA SAUCE

Blanch the peas in abundant salted water for a few minutes, drain inside water and ice, then blend with Extra virgin olive oil, salt and a little vegetable stock. For a smooth and perfect sauce, you can also strain the mixture.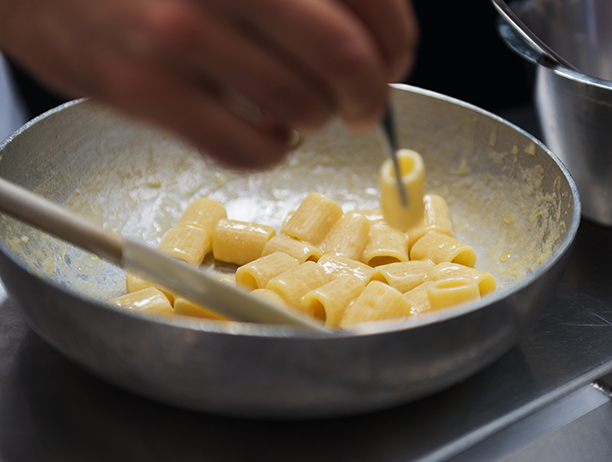 PREPARING THE PASTA

Boil the pasta for half of the cooking time in salted water and for the remaining time in a pan with a base of butter, cream of Parmigiano Reggiano and vegetable stock. Just a few seconds before completing the cooking, add lemon juice and toss.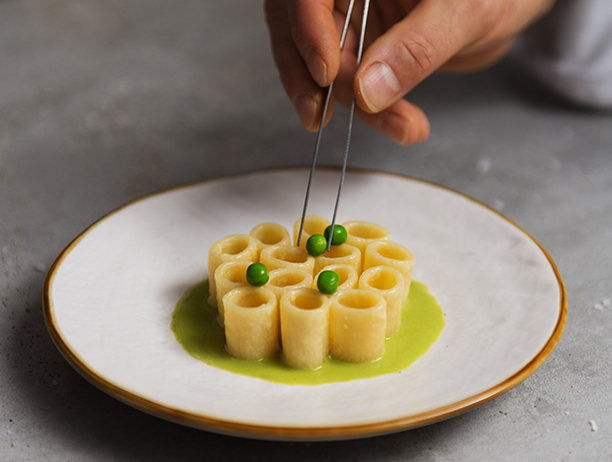 PLATING

Put the pea sauce at the center of the bowl, set the Mezze Maniche standing vertically and top with the lemon zest and fresh peas.